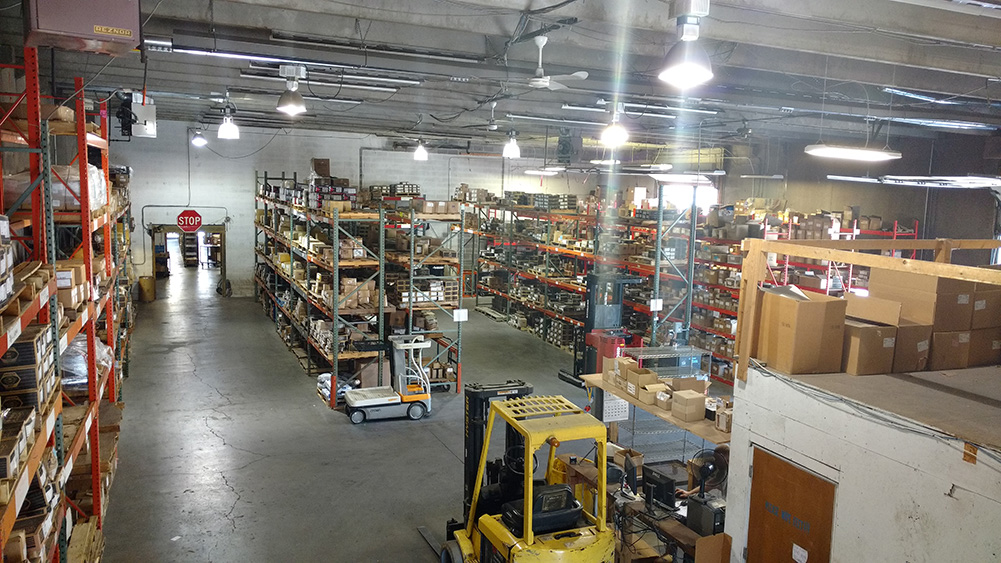 November, 1987 Rick Hass left his secure employment in the fastener industry and struck out on his own. He has come a long way since he started doing business out of the trunk of his 1985 Dodge Caravan. " I had a lot of contacts in the industry, " Rick said. " I just started knocking on doors, told them what I was trying to do and asked if they'd give me a shot at some of their business". Success came slowly but surely. First he filled his truck up, then his garage. He then moved to an 1,800 square foot building. " At first that building seemed huge," he said. " The inventory from my garage only filled a corner of it."
Soon, however, he filled the building. The business expanded from the basic fasteners to include nearly everything found in a hardware store. "if it has threads on it, we probably sell it," Rick said. Today the business inhabits 24,000 square feet at the 4210 NW Riverside Street location in Riverside, Missouri and has a staff of 17 employees. For the most part, RH Fastener Supply deals directly with the industrial clients throughout the metropolitan area, including Olathe, Lee's Summit and Belton. But they also travel as far as Columbia, Sedalia and Jefferson City where they do substantial business.
The Great Flood of '93
Of all the challenges Rick faced in Riverside, he said The Great Flood of '93 was the biggest. "When the water first started rising, we moved everything up about 19 inches off the floor. As it turned out, we got nearly 6 feet of water," he said. "We fought if for days." The river had won, but only temporarily. It was a week before Rick could get back into his building. He got a 40-foot trailer, filled it with inventory and parked it in front of his house for nearly eight weeks. While rebuilding, fitting the contents of 12,000 square feet into a 40-foot trailer proved impossible and finding enough inventory to stay in business provided and constant challenge. "I about threw in the towel at that point," Rick said.
Rick found the disaster brought out the best in people, even his competitors, who stepped in to help. "They'd sell me product, nearly at cost. They didn't make money on it so we could," he said. "And they did that for months." Rick said he couldn't have made it without their help. It really renewed his faith in humanity.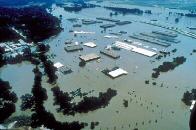 Today, this aerial photograph of Riverside and Rick's building inundated by water hangs on his wall. "It just shows that anything can happen. I'm probably as close to the fulfillment of the American Dream as anyone," he said of his humble start as a business owner. "All it takes is hard work. Anyone can do it. But you can't wait for it to just happen. You have to go out and get it."